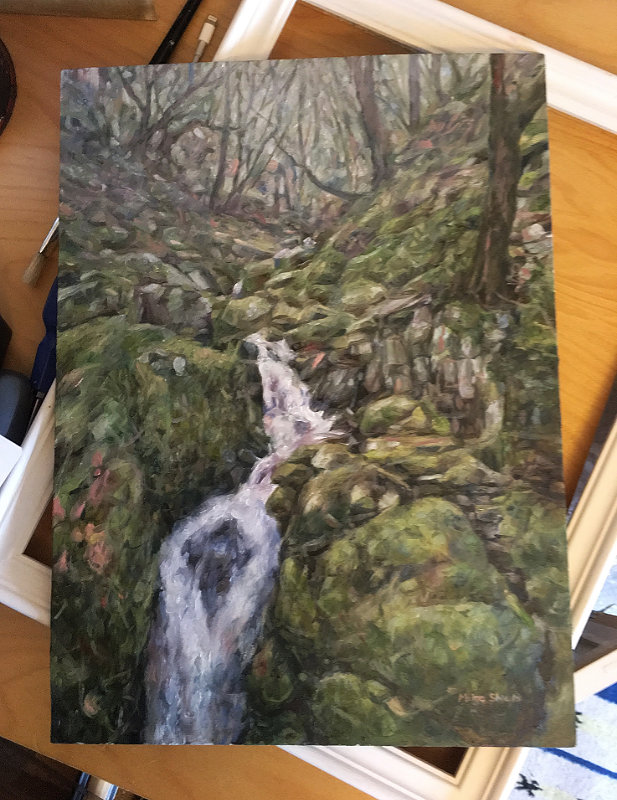 Welsh Landscape Paintings
Living in Mid Wales, I'm lucky to have the most stunning landscapes to paint from, so most of my work is either completed, or started on location outside in 'plein air'.
It can be hard work lugging bags of equipment up the side of a big hill - then there's the flies, wind, rain and other disturbances you might encounter - but worth it for the views!
Please feel free to browse some of my work below, clicking a thumbnail will bring up the full size image, and if you would like to purchase any of my work or just say hello you can contact me here.