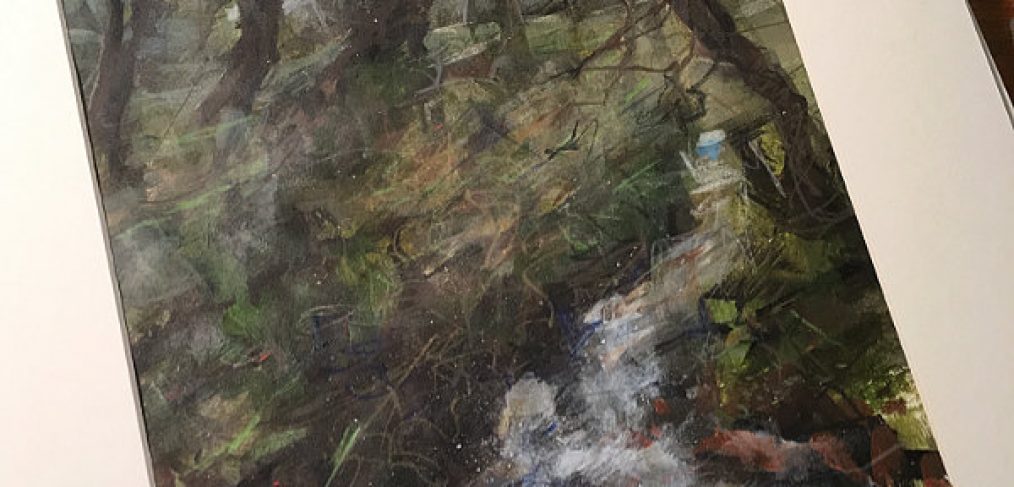 Riverside sketchbook
I think Autumn is one of my favourite times of the year, though you can get pretty muddy trying to paint and sketch outdoors – particularly in Mid Wales! Here's a page from one of my current sketchbooks (I've placed a card mount over the page to frame the picture), an acrylic and pencil painting of a local damp, woodland stream in November, from todays foray.
Location shot below: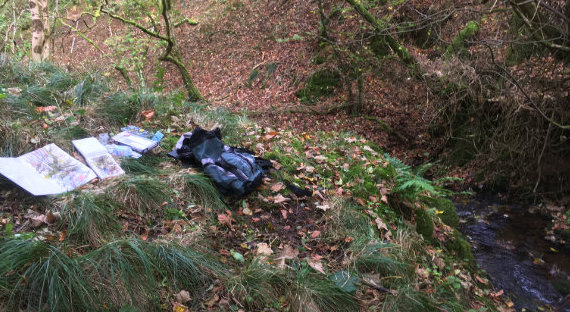 All work on this website is available for purchase, and if you'd like to buy this painting please click here to contact me for details.