About me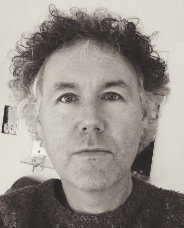 I was born in Essex, but have spent almost all my adult life in the Mid Wales area, and lived in Llanyre, near Llandrindod Wells for the past 16 years.
After leaving school in Essex, I completed courses in Art Foundation and Graphic Art Diplomas at South Essex College, and received on the job training as a Graphic Designer for Basildon District Council. I then went on to study Fine Art (BA) at Aberystwyth University.
I have worked as a professional designer and illustrator for over 30 years and am currently the director of Mid Wales Design, a design consultancy providing local and national clients with design services including logo creation, print design, photography and website design.
Before forming Mid Wales Design I was awarded the Financial Times Business Website of the Year Award for my redesign of the Dell Computer e-commerce website and have created high-profile, successful websites for companies including Microsoft/MSN, BT, Yahoo, ITN, Bristol Zoo, Channel 4 and many others.
I have contributed to a number of open exhibitions over the last 30 years, and have had solo/joint exhibitions with other artists in the Mid Wales area. As an illustrator, my work has appeared in numerous publications in print and online format.
Although I receive a great deal of creative satisfaction from my work as a designer, my first love has always been painting. In particular I love to paint landscapes, and the stunning local scenery was my main reason for moving back to Mid Wales, 20 years ago.
I enjoy sketching outdoors, observing nature and creating a record of my experiences and painting "en plein air". These either end up as finished pieces, or act as the basis for new studio pieces.