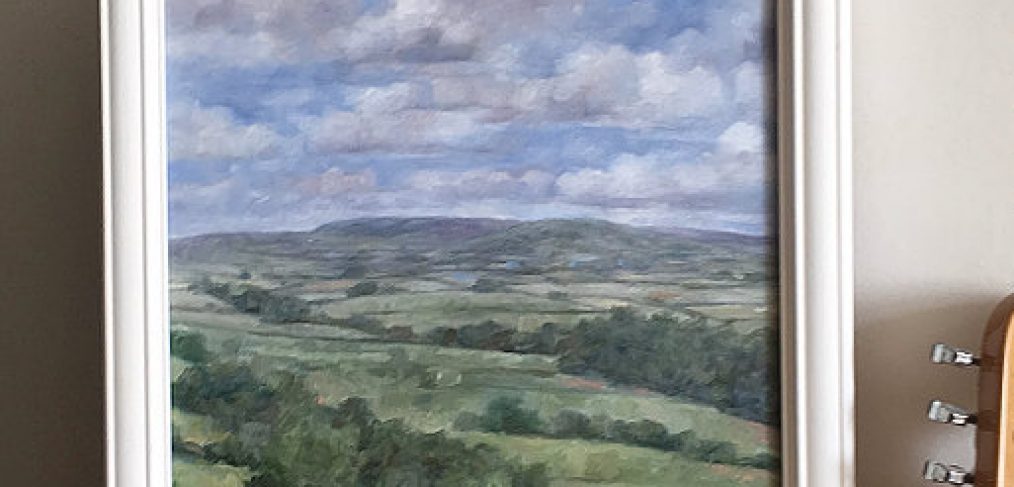 Radnorshire landscape painting for sale. I painted this medium sized oil landscape last week, with a view across the Radnorshire hills in Powys from my favourite perch on to of Cefnllys hill fort.
Size 33x40cm (including frame).
If anyone is interested in purchasing this work please click here to contact me.