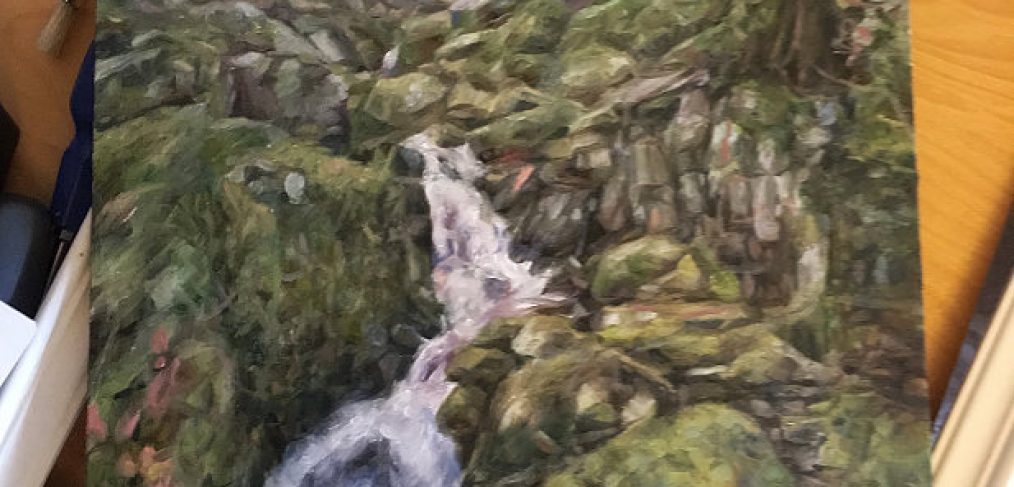 New Elan Valley landscape painting
It's been a busy few months, and I've produced quite a few new landscape paintings. I've been back to one of my favourite spots – the waterfall at Nant Dolfolau, in the Elan Valley. A beautiful place, with dappled light and many levels of waterfall – if you're brave enough to climb the slippery rocks!
The oil painting below depicts the lower level near to the roadside, and is framed and ready for sale! Please click here to buy this painting from my online store or click here to contact me for more details.